Tree Lane Country House
Bed & Breakfast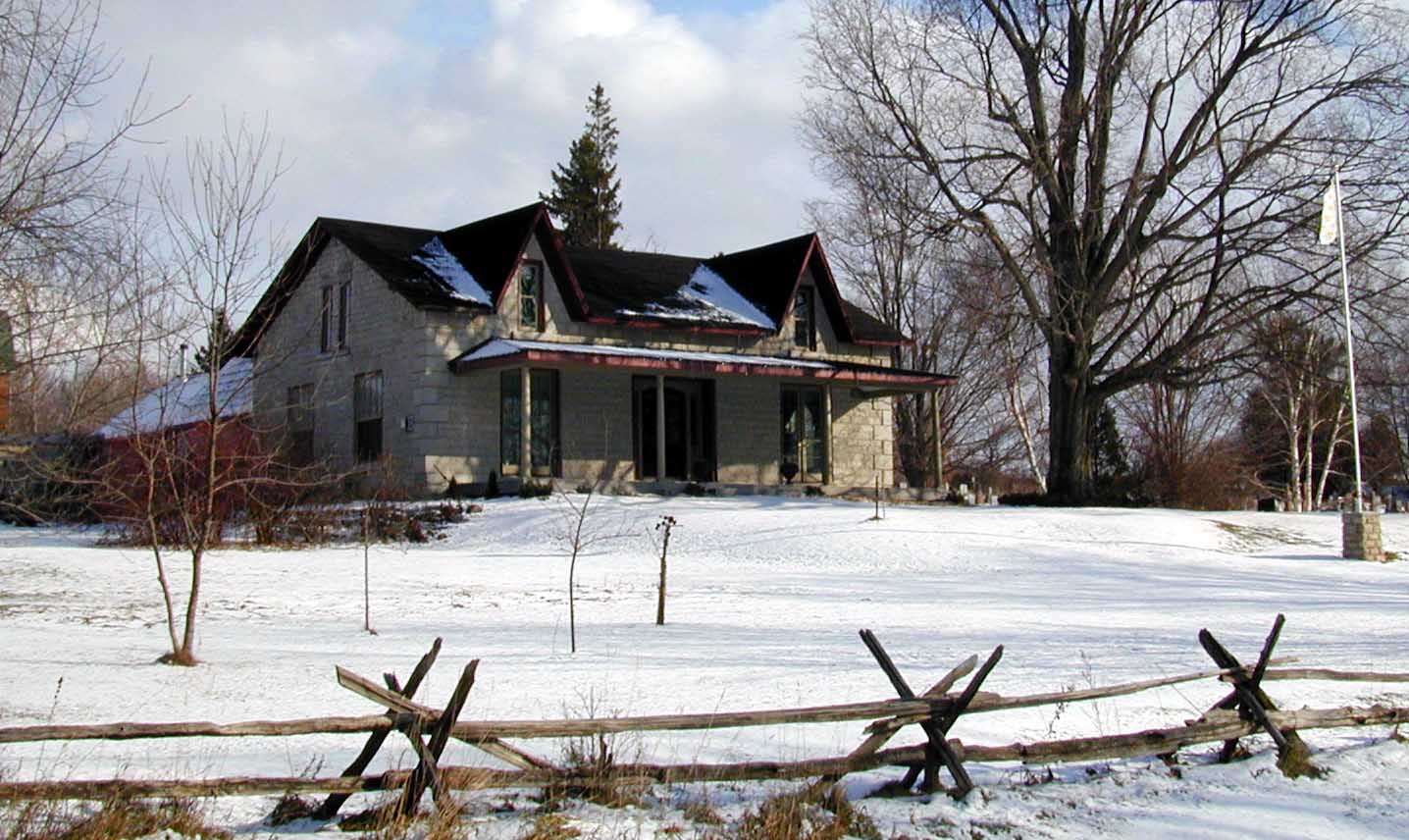 (Tree Lane from the Southwest on December 6, 2005)
Our B&B is in a peaceful country setting just west of Kingston, Ontario.
A perfect setting for a weekend getaway for couples, friends or family.
* * *
Our house is an 1836 heritage building, totally restored, with an interesing history.
***
Our guest rooms and other rooms offer comfortable, tasteful accommodation
and
Elna's breakfasts are delicious, plentiful gourmet offerings.
* * *
Dinners (table d'hôte) may be arranged with advance notice.
***
Some people have thought kindly enough of Tree Lane to ask to be married here. Elna is pleased to take bookings for weddings and to provide catering and related arrangements.
* * *
To make reservations and for booking information, or to find out more about Wilton and area, click below.
* * *
Tree Lane is listed among the best 5% of B&Bs in Ontario by Janette Higgins' Best B&Bs in Ontario. To see her very kind and gracious review, click here..

* * * * * * * * * * * * * * * * * * * *
To see some places at which we have stayed abroad - and at which we would be happy to stay again - go to our accommodation links page.
***
---
Home | About Tree Lane | Guest Rooms | Other Rooms | Bookings, Etc. | How to Get to Us | History of Property and Owners | Wilton & Area ] Accommodation Links