About Tree Lane
---
Tree Lane Country House is an unusual two gable, 1½ storey stone house on extensive grounds in the Village of Wilton, fifteen minutes West of Kingston, Ontario.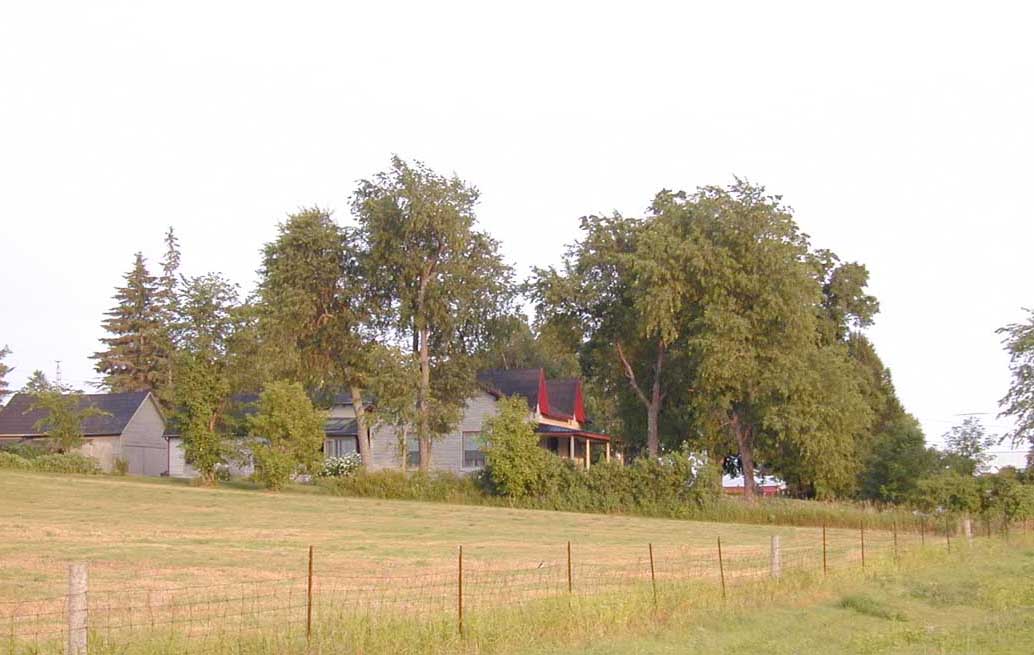 * * *
The property was part of a 1300 Acre Land Grant from the Crown to Henry Wilton Simmons in 1784 in recognition of his services as a Lieutenant in Jessup's Loyal Rangers during the American Revolutionary War.
* * *
For most of the 19th century, the property was owned by the Pultz family and the limestone house was built by Henry Pultz beginning about 1836.
* * *
For most of the 20th century, the property was owned by the Burt family, at least one of whose members, Bruce Burt at age 85, still keeps a close eye on it.
* * *
Never really "finished" inside or out in all its years, the present owners purchased the property in 2001 and completed it, integrating modern technology and comfort with the charm of the past.
* * *
The house has been furnished with antiques, reproductions and folk art, and has both formal and relaxed country living areas.
* * *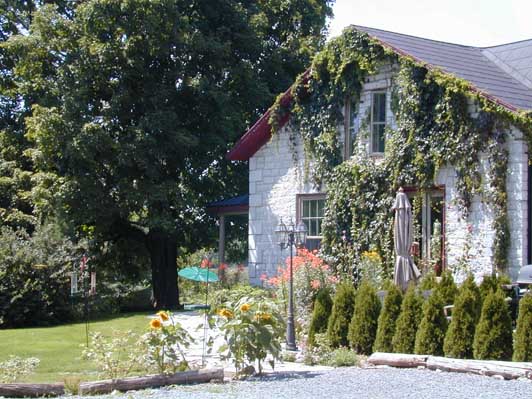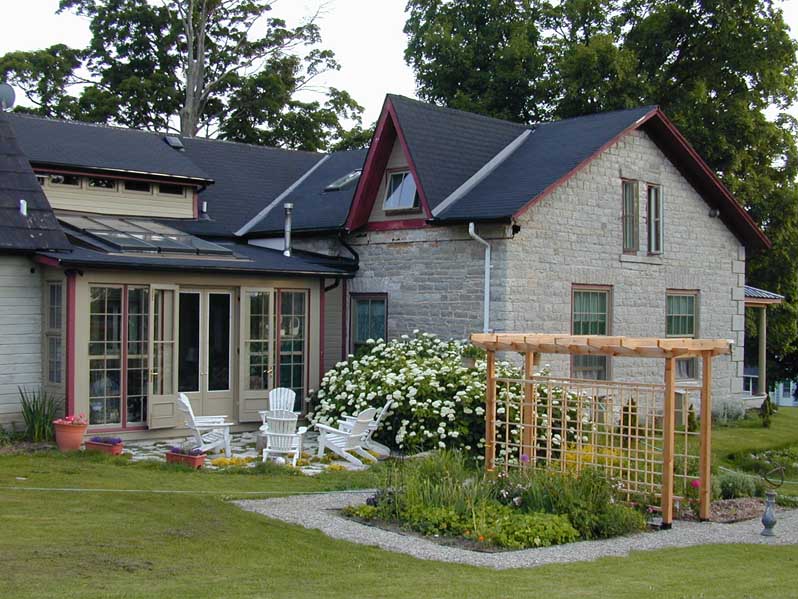 The grounds, with century old maples, birches, hard cherries and the newly created pond offer a pleasant, relaxing vista in a serene country setting.
*
**
* * *
We also extended the pond at the front of the house a little bit (well, maybe more than a little) late this summer (2004).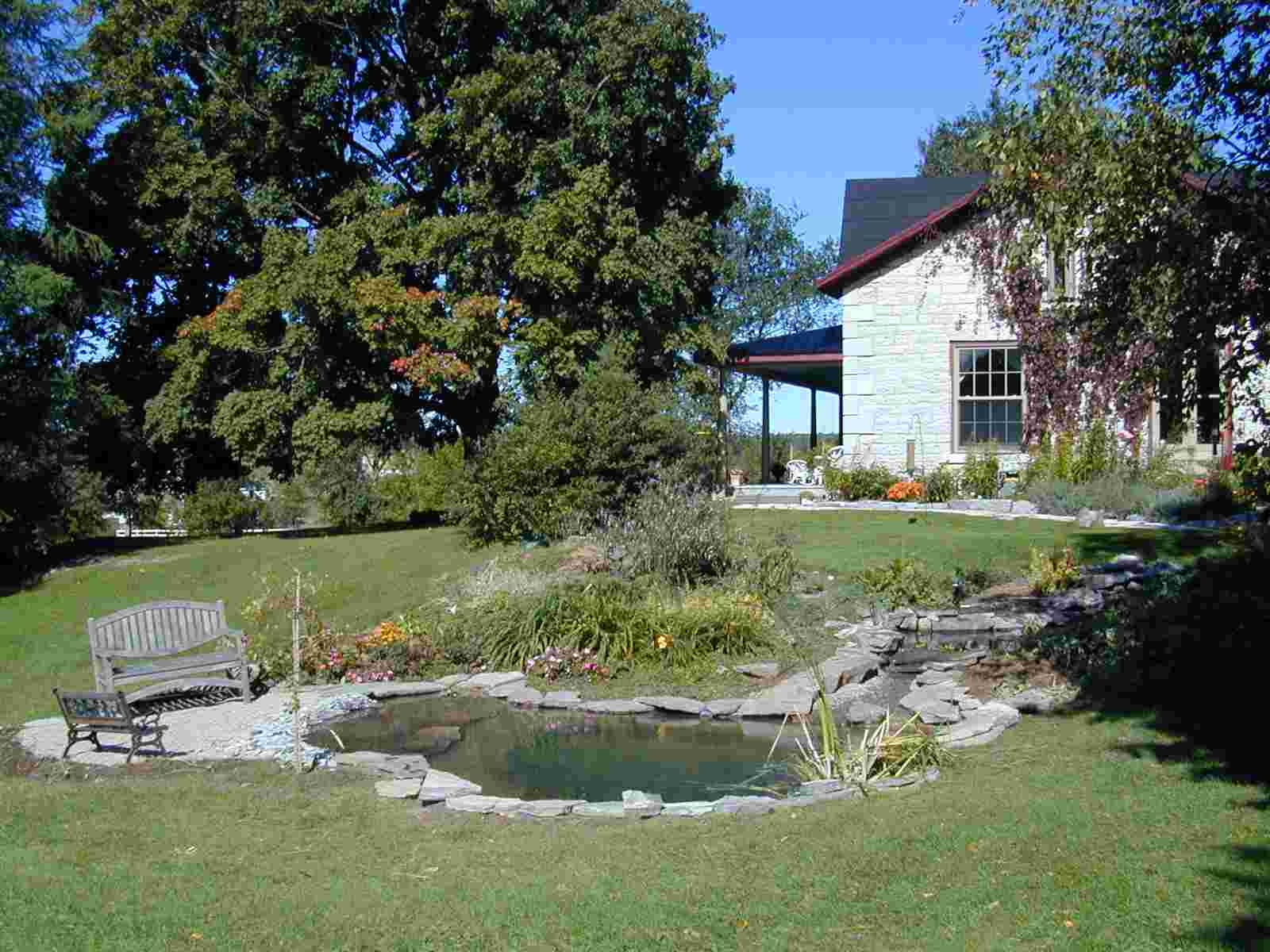 * * *
Tree Lane has two guest bedrooms.
* * *
If you want to know more detail about the house and its owners, go to the History of Property and Owners page.
---
Home | History of Property and Owners | Guest Rooms | Other Rooms | Bookings, Etc. | How to Get to Us | Wilton & Area | B&B Portal