---
TLA Custom Models
16 Drummond Street
Barriefield Village
Kingston, Ontario
K7K 5S1
01.613.386.7720
tlaservice@tlacanada.com
.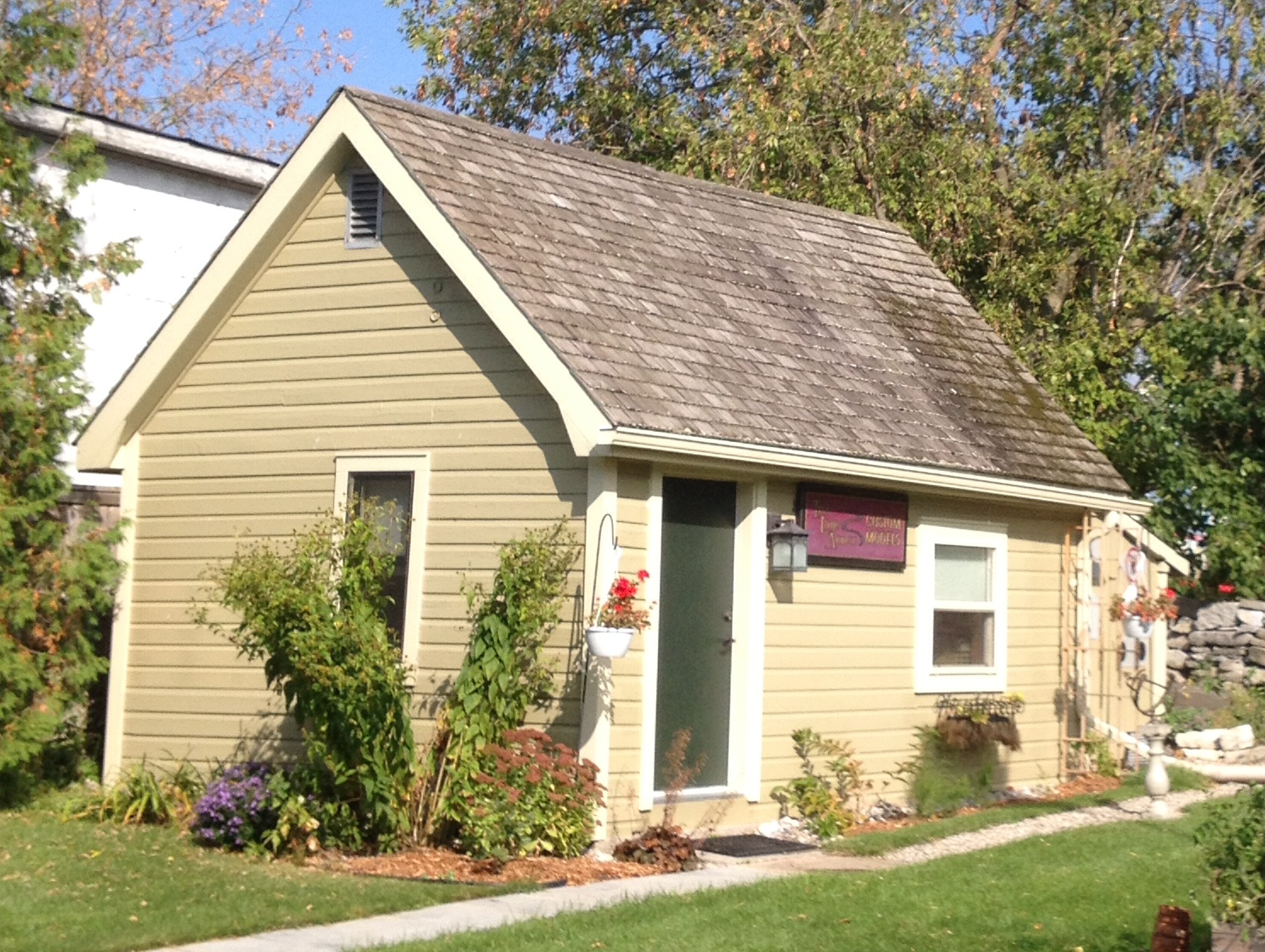 (The shop on October 10, 2014.)
For over 22 years, we offered a range of museum quality models and imported brass models, Sherline shop tools and model soldiers.
In 2012, we significantly downsized.
-
Model RR and Miniatures
TLA has sold Lenz Digital Plus since 1991.
We are now able to act as the Lenz importer/distributor for Canada.
Hobby shops and reputable dealers are welcome to contact us for terms.
We continue to provide technical support to all those who have bought Lenz Digital Plus products from us, and to others at nominal charges.
.
We also carry, on special order, the complete Sherline range of precision machine tools.
.
We also carry Model Soldiers and miniatures.
This is, in part, because we are now situated so close to Kingston's Fort Henry historical site and living history attraction..
We are proud to be a seller of the Wm. Britain line of finely finished model sodiers.
We also carry a limited selection of the original and later production Historex models and kits.
***
There are some remaining Model R.R. models on the shelf.
There are some finished and unfinished imported CNR, CPR and Other Lines brass.
Also, we a still have a very few commercially produced Canadian (or near to Canada) roadname locomotives and rolling stock in both HO and N scale.
There may also remain a few Kits (F&C, Intermountain), some Atlas track and track components. Finally, there are a couple of other items from my collecting days and our time in in Southern Africa.
* * *
My Railroad Related Library
For a description of the books that I have priced, photographed and described, please click here.
To see all of what I am making available, please check My RR Books Inventory Page. The prices listed on this page indicate what I originally paid for each of the books.
Offers reasonably close to current market value will be entertained and reasonably accepted.
The whole RR library could also go as a single item for a reasonable offer.
***
My Personal Library
I have also begun to put my whole personal library up for sale.
This has many unusual items, first editions, collector's items, etc.
I will be putting it up specific pages for these as I get time and interest.
Click here to go to the page describing the lot of John Fowles items.
***
Click here to go to the What's New page.
***
---
Home | Custom Modelling Service | On the Shelf | Lenz DCC | Sherline | Napoleonics | What's New
---
---