SBLK Redivivus Again
September 2013 - Present
---
The SBLK II project in Wilton was, as they said, 'a bridge too far. Much more than I could do on my own and I have never been able to settle for the work of others, no matter how much better than my own.
So, I designed the SBLK III to be smaller, self-contained and manageable by one person.
In the meter by almost 5 meter space available on the Northern side of the shop, I decided to build it to serve as my Lenz Test Module and build it to the standards I could not achieve on the SBLK I. (Mainly because people like Angus Palmer kept touching rolling stock and switching light switches on and off.)
So, it represents the SBLK's Hawk Lake area, on the East-West Main Line, with an interchange to rationalize U.S. inbound and outbound traffic and a 2' narrow gauge interchange to accommodate the HO South African Beyer-Garratt that I will finish before I die.
* * *
December 11, 2014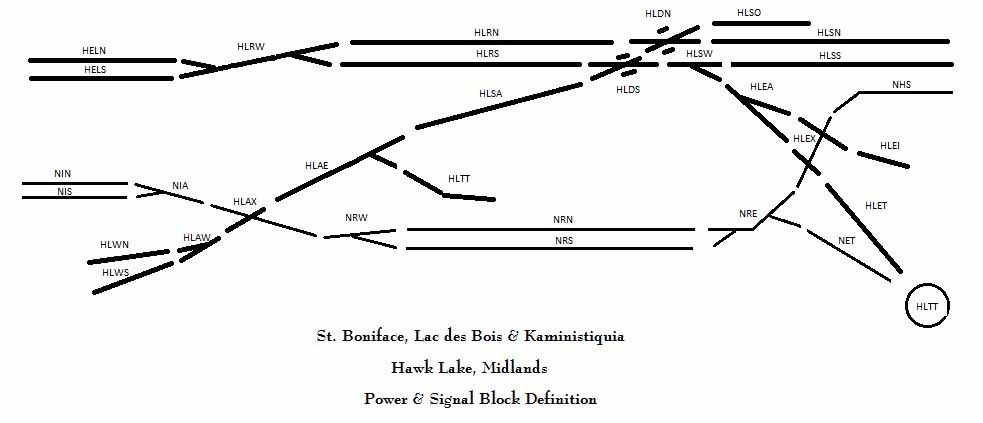 .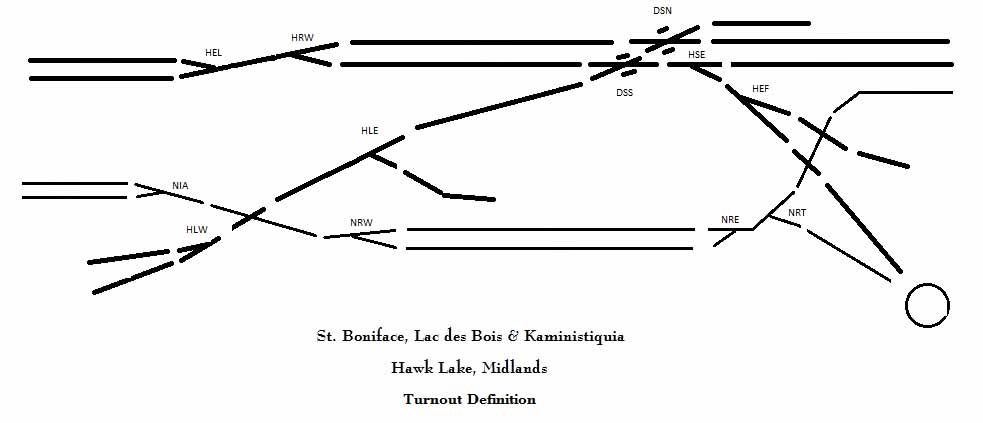 ***
January - December 2014
Lots of work on the inside:
Frames and benchwork.
Lighting. (Proper Kelvin Mid Day light, low wattage bulbs)
Upper and lower fascia. (Masonite, painted a soothing shade of darker brown.)
Backdrop (Bristol board. Which I did not know until it went up produced a lumpy sky. Now painted sky blue. Too bad about the lumps, but the SBLK I had the same kind of sky. It must be endemic to the Midlands province.....).
Xpressnet and multi faceplate installation.
Shelving under the Layout top. (To hold the last of TLA's stock, Lenz warranty stuff, and other bits and pieces.)
Cloth panels from the fascia to the floor. (Thanks to Elna's sewing!)
Roadbed for both Main Line and narrow gauge. (Homa Bed. Anyone want to buy what is left? I bought about twice as much as I needed.)
Turnout construction and track laying.
Wiring.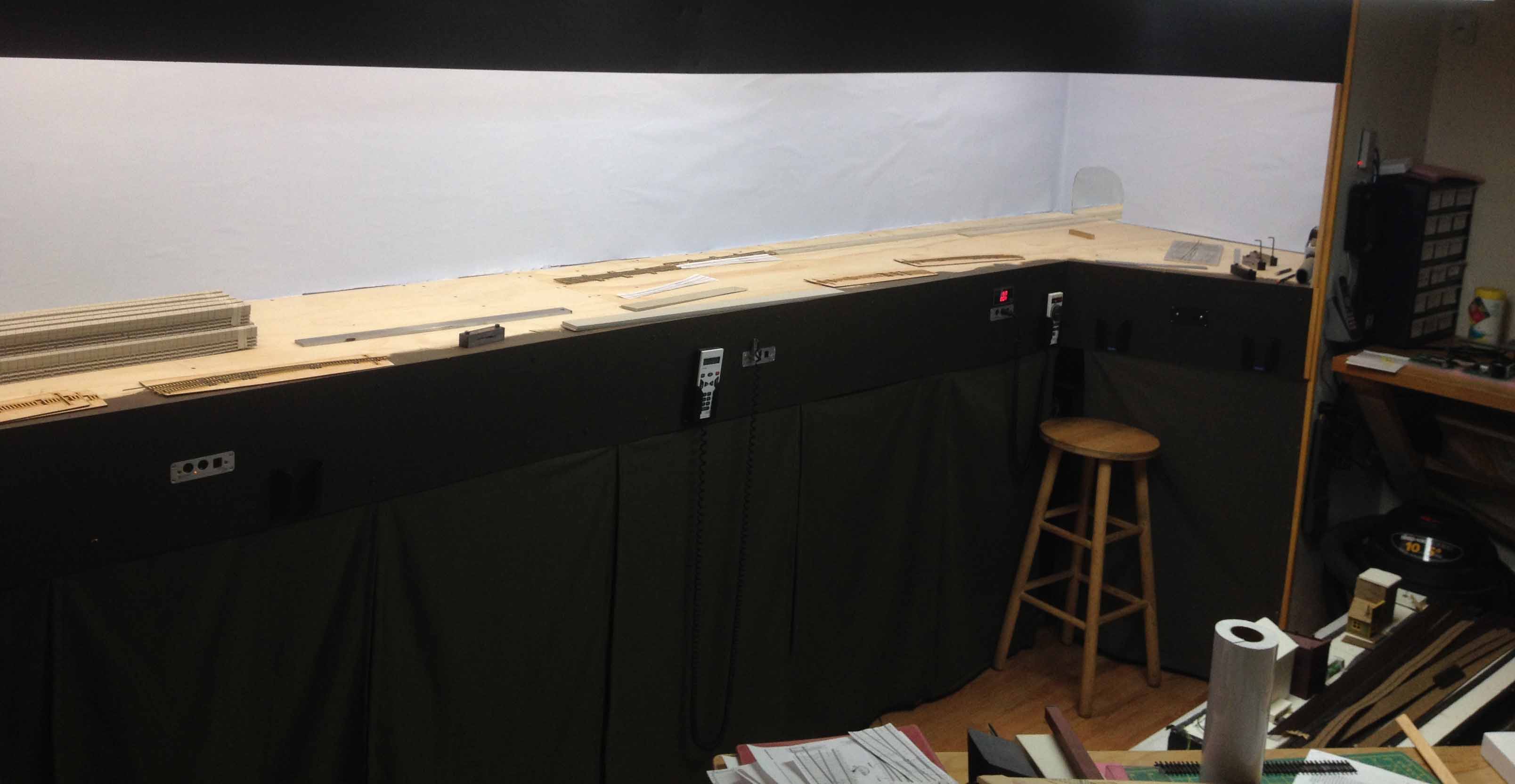 The view toward the East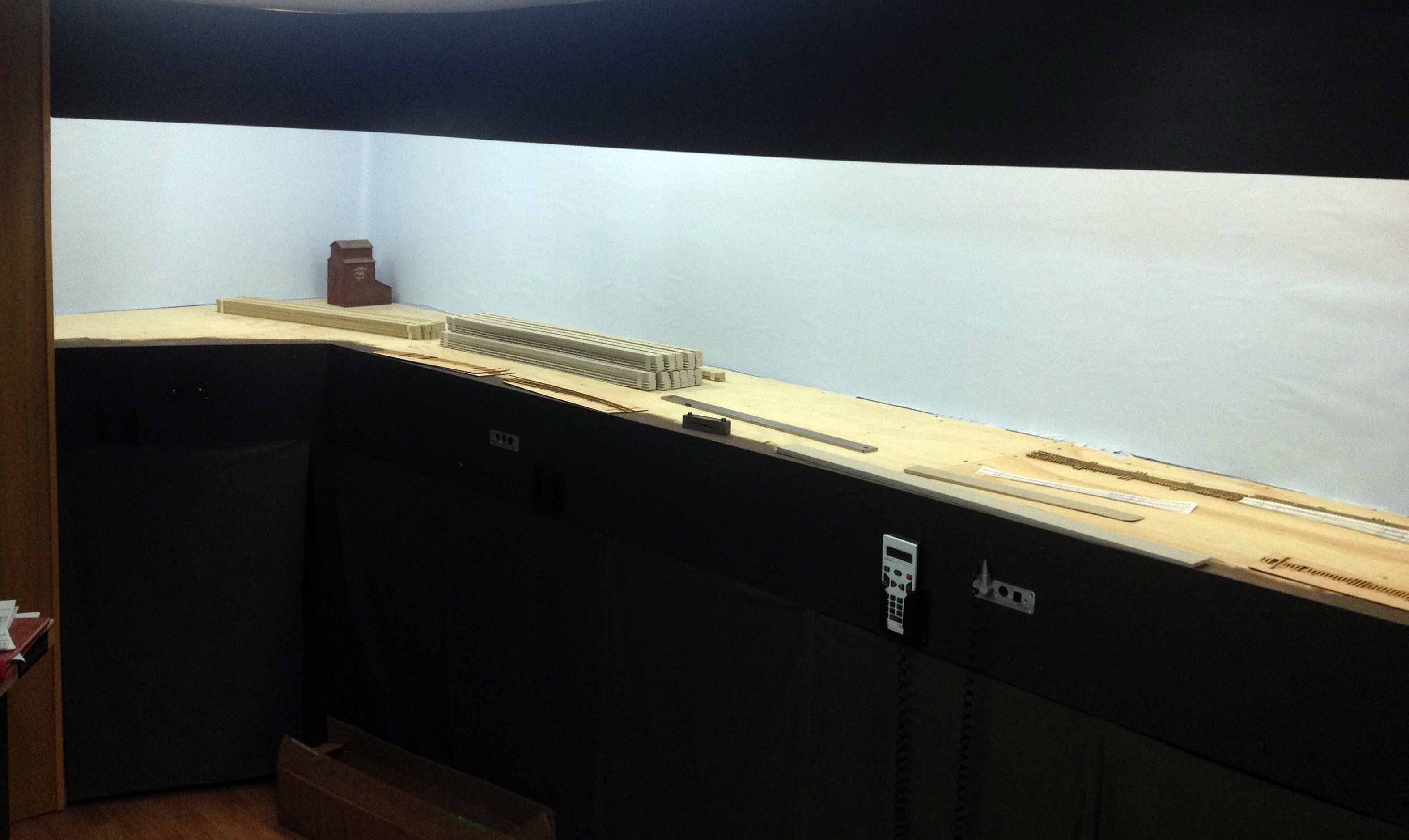 .
September - December 2013
The shop was an empty, uninsulated shell in the back yard.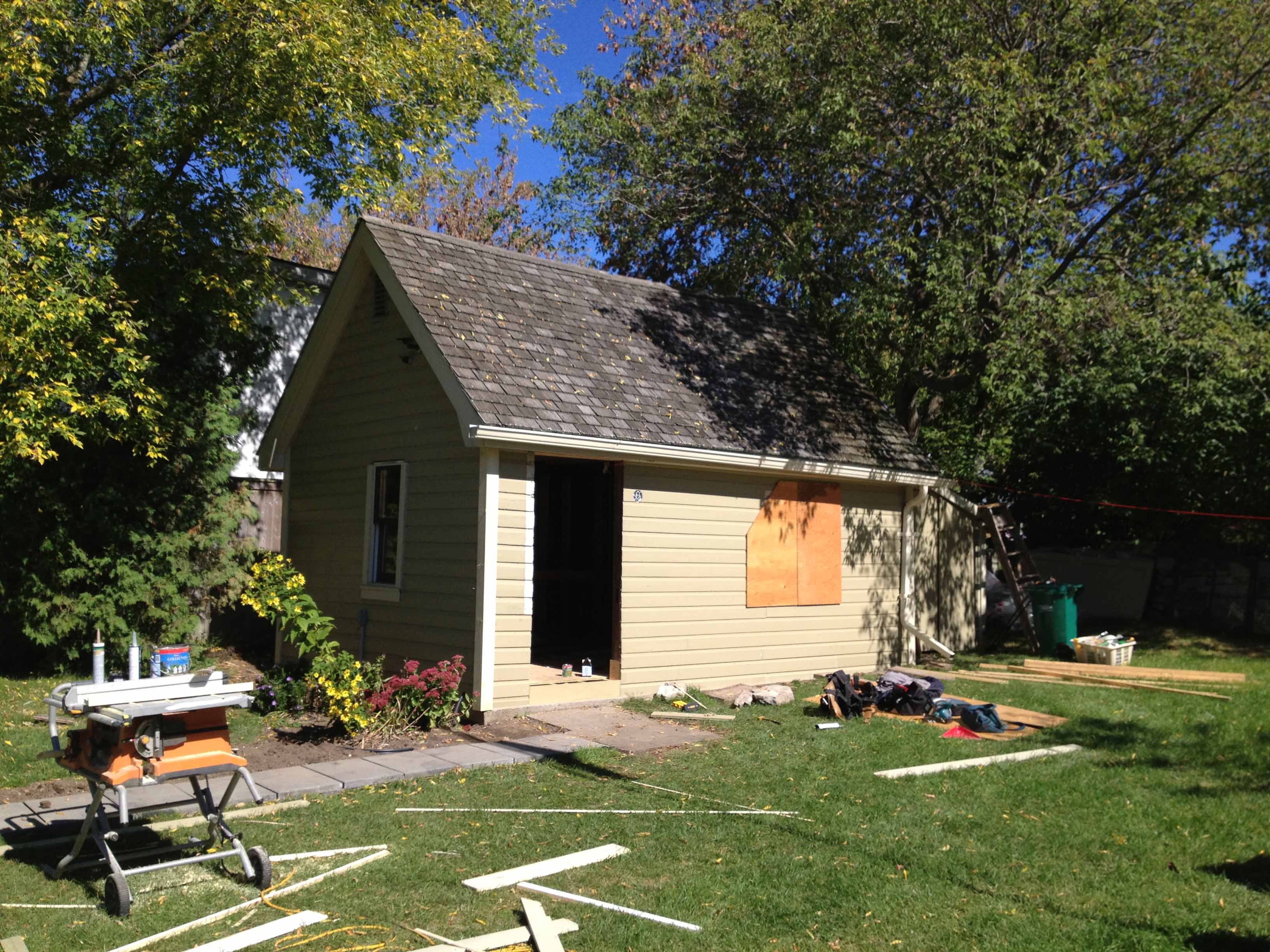 .
Inside the shell.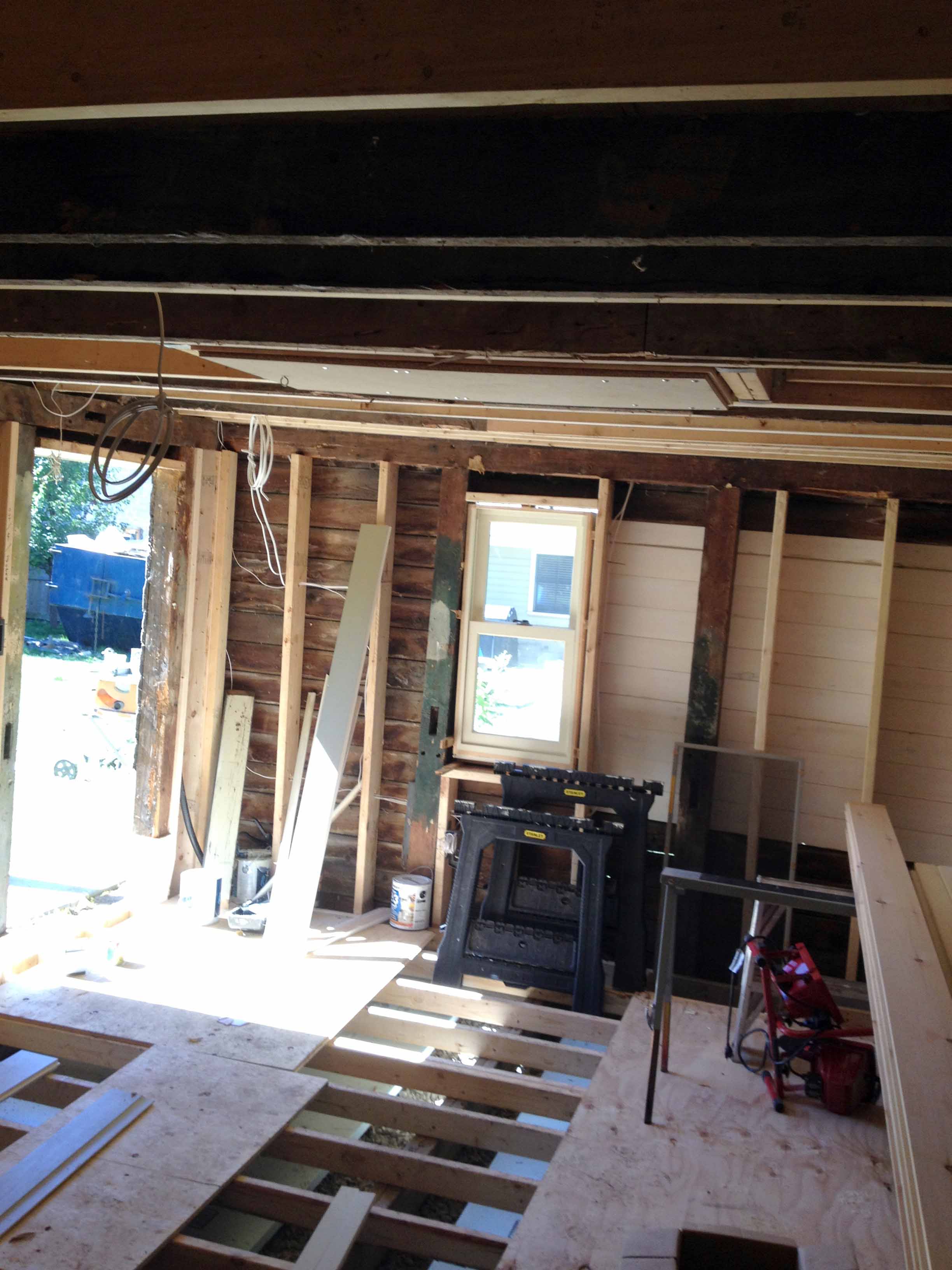 .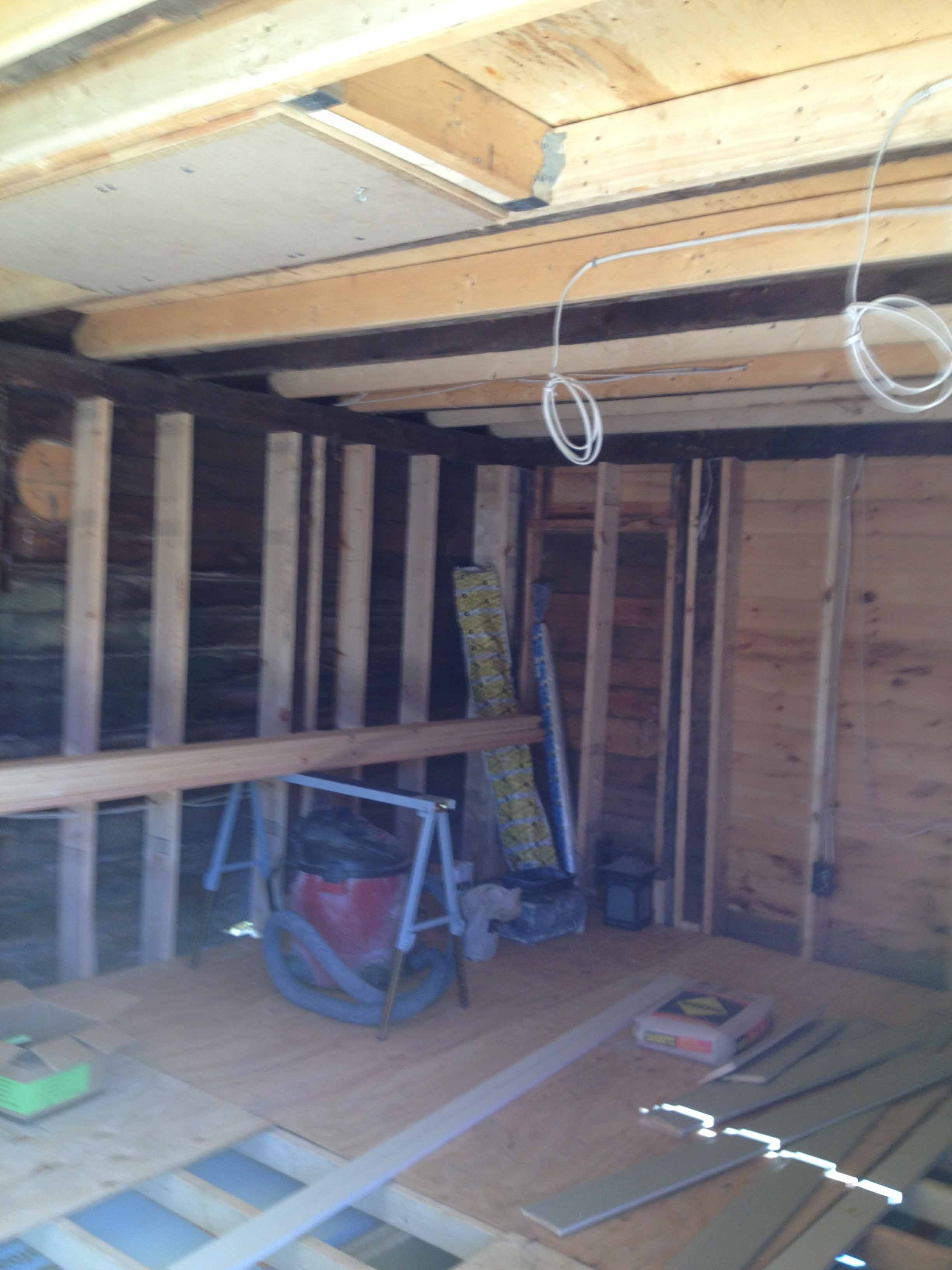 .
.
.
.
.
.
.
.
.
.
.
.
.
.
.
.
.
.
..
---